Here's All The New Nerf Guns of 2020
Hey! We recently reorganized all nerf guns by category. take a look at the ones that fit you the most:
See all nerf guns below. Find some old, but for now, mostly new nerf blasters released by Hasbro. More nerf guns will be added as they are released, and as all details on them are found.
Nerf guns have been the leading source of weapons for epic Nerf battles for decades, but the year 2016 brought a whole barrel load of new gun lines to get you pumped. Hasbro waited until the New York Toy Fair to let us in on the epic releases scheduled for this year, but when they revealed the new series of weapons, the Nerf Nation cried tears of joy. Enough talk about the fair, lets jump into what really matters: the new editions.
A comprehensive rundown of the most recent blasters can be found in our Nerf Guns of 2017 post (with pictures).

You've always known we are not alone in the universe, and now you have access to ton of their weapons. Science fiction is a popular genre that many of us enjoy, and this new weapon line provides you with a design that is not entirely mechanical; in fact, there is evidence of some alien writing on the each of the newly discovered blasters.
The brand new Alien Menace line features a Ravager that holds up to eight darts in a jagged, rotating, pump action barrel. You can also choose to protect the human race with the Incisor that is locked and loaded with 16 darts and two trigger options that will either fire a line of darts at your enemies or focus on one target at a time. Both of these weapons look amazing, with the purple, grey, and white alien design, but the orange accents are a bit offputing to say the least. What do you think? Does humanity stand a chance?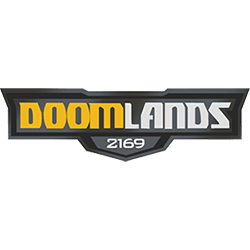 Nerfs Doomlands line is a line that was introduced last year to help humanity bring justice to the wasteland. The newly released expansion of this line features two epic weapons that heroes like you and I can use to bring justice to Earth. The Persuader is a pistol that features a hammer action design like you would utilize on a real pistol. You will be able to take your target down by firing four shots in a row, and you can even take a look at the inner working of the gun when it fires.
The second weapon being released in this line is actually the Double Dealer, which is a crossbow styled weapon that is capable of firing two shots at once. How awesome is that? Each of the two clips holds up to 12 darts, and it is a pump action weapon, so you'll never run out of power.



The Doomlands is also the home of a new line of weapons that have a massive Impact Zone. The black, white, and orange design looks like it came straight from the empire. Storm Troopers wish that they could have access to this new line of weapons, but only true heroes can utilize these guns. In addition, the darts are also white and black, which gives them a unique, awesome look.
There are two new weapons in the Impact Zone line. These are the Desolator and the Longarm. The Desolator is a brand new machine gun style that is new for 2016. The ten clip mag features a see through window that allows you to see the inner workings of the weapon. This semi automatic gun also features a tactical rail and two sling points. The second gun, the Longarm, is a revolver type blaster that has a five dart capacity.

If you have a rival when it comes to Nerf battles, then it is time to take out the big guns and equip yourself with one of the new weapon options in the rival line. The gun comes in two different color schemes, which are red and blue, so you and your opponents can easily determine who is on your team. The first is the Rival Atlas XVI-1200, which is a pump action shot gun that is designed to shoot two projectiles at once. Each of these rounds can fire at a speed of 70 miles per hour, which is sure to clip any target, even one that is on the run.
The second new gun in this line is the Khaos MXVI-4000, which is a fully automatic rifle that features a 40 round mag to dominate the opposing team. The foam bullets that are used in this gun as ammo are capable of firing at speeds of up to 70 miles per hour, which exceeds the speeds of previous models by far. In fact, this model is the first fully automatic blaster designed by Nerf. If you hold down the trigger, you will fire off all 40 shots at once. The body of the Khaos is designed with a look of flawless beauty; it even offers a tactical flip up sight that helps you keep your eyes on your target.
Since these new models require quite a bit of ammo, you can also purchase a battle case to make it easier to reload your gun on the go. Each case holds 20 rounds, and they can easily be clipped to a tactical location to make reloading during a battle easy.
RIVAL series page – get a detailed series overview

Sometimes shooting darts can be disappointing, but the MEGA line has two new weapons that will dominate any area of battle. The darts shoot farther than any other models, so you will never miss your target, no matter how far away you are. The Lightning Bow is designed to hit your target at a distance of up to 85 feet away. You can almost use this bow to practice hunting with a real bow.
The other MEGA line weapon, which is the Mastodon, is being released this year and is truly a force to be reckoned with. The design is amazing; it features an over the shoulder sling and a top carry handle. These features will help you manage the weight of the weapon, especially when it is holding the weight of four D batteries too. It is one of the only fully automatic flywheel blasters available, and it can hold up to 24 darts at one time. The rotating drum allows you to fire the 24 darts at an extremely fast rate; in fact, the firing rate is the same as the rate that you can pull the trigger, so limber up your trigger finger.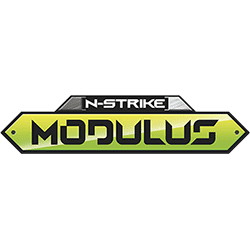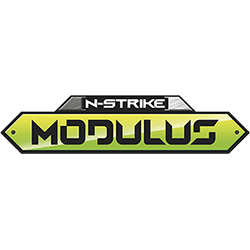 Do you like to customize your guns? The N-Strike modulus line has several new additions that are great for creating your own tactical weapon. Amazingly, this line gives you more than 1,000 different features that you can upgrade or customize to your liking. The first option is the Ionfire, which is a pistol that is designed with a barrel extension. It is a weapon that is small enough to use on stealth missions, and it is also powerful enough to take on any opponent. The one thing that is lacking is the reload system; the darts can only be loaded one at a time, so it is not a practical choice for long heated battles.
The Recon MKII is another tactical weapon in this line of Nerf guns. If you like customizability, then this four in one blaster is right up your alley. It also has an excellent range; in fact, the dart can hit a target from a distance of up to 90 feet.
Have you ever destroyed you opponent to the point that you wish you had the battle recorded to look back on the action? Well, in 2014, Nerf created a blaster that incorporated a camera into the design, which was a great design for the time. This year the Battlescout IC-10 is scheduled to be released with a 720P HD camera to record your epic battles. The best part is that the camera is removable, so it can easily be removed and modded to any gun with a tactical rail. This springer style blaster comes complete with a ten shot clip that does not depend on batteries, though the camera does require four AAA batteries to operate.
I saved the best release of the N-Strike Modulus line for last. Once you hear about the Tri-Strike, you will not be able to contain your excitement. This amazing blaster features three types of ammo. The front barrel of the unit can fire mega darts, which use a pump action firing method. There are ten elite darts that can be fired via the slam method, and this gun is also a missile launcher that fires demolisher missiles.
Missiles from this launcher are fired by air pressure that is built up inside the air tank. The best part is that the pump and the missile launcher can be detached from the gun and attached to each other to create a standalone missile launcher that has incredible power. With all of this fire power, I am definitely looking forward to having a few battles with this bad boy.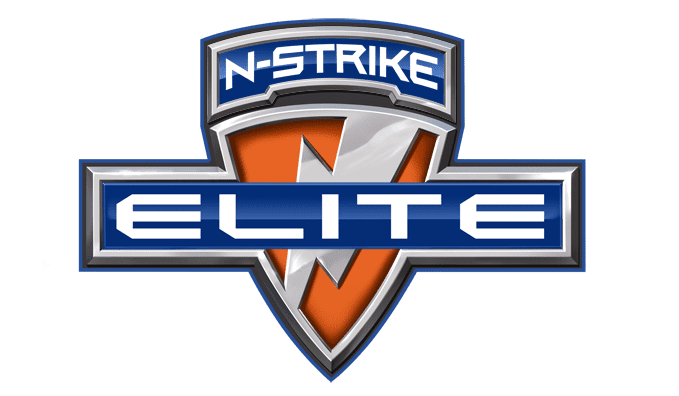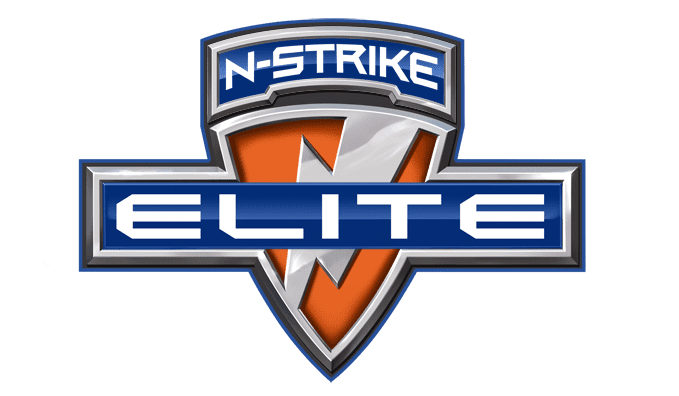 The Elite line from Nerf was originally launched in 2012, but this year the tried and true blue and orange weapons in this armory have welcomed a few more guns to the family. Lets take a look at three of the Elite firearms that the majority of the Nerf Nation is looking forward too. The first, PocketStrike, is a handheld tactical weapon that is easy to conceal. No matter what the mission is, this compact blaster will be a dependable option that can easily be carried in your pocket and fired with easy. It can only hold one dart at a time, so make sure that each shot counts.
The next addition to the Nerf arsenal is the Hyper-fire blaster. This fully automatic weapon has a futuristic design that can empty a clip of 25 darts in five seconds flat. There is only a small tactical rail and no room for modification on this weapon, but if you are looking to empty your dart drum with a fair amount of speed, this weapon can fire five darts per second, which makes it one of the fastest blasters available today.
Another record holder this year is the Stratobow; in fact, it is highest capacity bow since the Mega Thunderbow. This bow is capable of holding up to 15 darts at once, and each one is released by pulling back the bow string and releasing it like you would a real bow.

With all of the zombie activity recently revealed, you need to assure your survival of the zombie apocalypse by being prepared for anything. Zombie hordes are no joke, so Nerf has incorporated saw blades into both the Crosscut and the Brainsaw. The crosscut is a handheld pistol that has a circular saw blade on the front of the barrel. The gun fires two darts at once and the spinning foam saw blade is great for keeping feral zombies at bay.
The last thing that you need is a small weapon when you are dealing with zombies, so the Brainsaw may be a great option for you to use that is capable of keeping a bit of distance between you and them. The long saw blade is perfect for melee encounters, and when you are able to get some space between you and the zombies, there are four dart barrels that are located on each side of the blade for you to take a shot. Don't forget to aim for the head.

Girl love Nerf too, so in 2013 a line that is designed for girls was created. This year, the pink, purple, and baby blue colored line of weaponry added quite a few new technologies to give the girls a tactical advantage. Starting with the hand held blasters; the Luminate is designed to fire darts that have illuminated tips at speeds of 85 miles per hour. If you prefer to remain in the dark during a stealth mission, the Trilogy pocket-sized blaster may be more up your alley. The best part is that it fires three darts in a row at a speed of 90 miles per hour. Amazing, right?
Speaking of stealth missions, taking a shot around a corner can be the end of your secrecy, but now you girls can have the advantage of being able to shoot around the corner without being revealing. The tip of the gun is able to effectively reach around corners and there is a mirror that can be adjusted to help you pinpoint your target.
There are also three new bows that are part of this year's Rebelle line. The Epic Action bow and the Flipside bow are simply upgrades of previous bow styles from different lines, but the Platinum bow will allow you to really show off your archery skills. This bow is the largest Nerf bow to date, and it fires up to a distance of 100 feet away. This powerful bow uses 24 inch long arrow, which have never been used before, and an adjustable scope to let you pinpoint your target with ease.
Noteworthy Blasters
We have already covered a lot of the new releases of 2016, but one of the products that we have not discussed is the most expensive Nerf gun to date. The Terrascout RC Drone is the first weapon that can move, fire 18 consecutive darts, and record footage in 720P HD video at the same time. The orange and black vehicle resembles a tactical tank, which is controlled via remote. Things just got real. The entire ensemble comes to about $200, but fighting in style is well worth the cost. If you prefer holding the weight of the gun in your hands, then take the Mastodon for a spin. This incredible automatic rail gun is a force to reckon with, and it only costs around $80.
If you or your parents prefer a mid tier gun instead, then you should consider the Tri-Strike or the Hyper-Fire. They are both reasonably priced guns that can be purchased for around the $50 range, and they both have a lot of new and exciting features. Personally I would go for the Tri-Strike with the amazing rocket launcher attachment, but obviously not everyone will want to use that type of fire power. If you are looking for a quicker fire rate, the Hyper-Fire may be the new weapon that you are looking to add to your arsenal.
For those of you looking for a low cost blaster, there are a few that are great in 2016. The PocketStrike is a small, compact gun that you can easily conceal in your jeans or in your overnight bag. Girls will love the Trilogy because it fires three quick shots at a very high speed. Both of these guns are only $7.99, so even if your parents are making the purchase, they will find it hard to say no.
Where to Use Your Blasters?
Nerf battles are epic occasions, especially if they involve your entire neighborhood. One event that I relished being involved in this year was Apocalypse 2016 in New Jersey. These types of events give you a lot of leeway when it comes to weapons, but make sure that you always come prepared with enough ammo to last through the day. If you love Nerf battles, and you want to participate in a truly epic event near you, check out the 2017 Nerf War Schedule to find an event nearby.