IF YOU HAVE EVER WONDERED HOW "THEY" DO IT, THEN THIS PAGE IS FOR YOU. LEARN How to: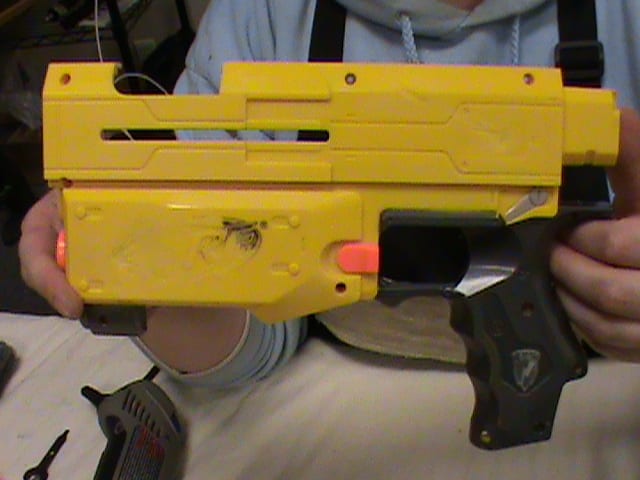 Have you ever wanted to turn that little toy blaster into a work of art, but did not know how? I can tell you that painting a blaster can be a fun and rewarding creative hobby. It's even more fun when you get to see how to do it, instead of guessing how to do it yourself.
YEAH, YOU COULD "SPRAY AND PRAY" IT COMES OUT THE WAY YOU WANT IT TO, OR… YOU COULD FOLLOW THIS FREE TUTORIAL.
Easy call, right?
No more second-guessing those painting tutorials you found on youtube. Now you have no excuse to not paint your blaster! Better yet -no more asking the annoyed artist "gods" how they did it. We all know how temperamental artists are… What's their problem anyway? Are they too good to tell you how they did it? Too good to get on a beginner's level? I'm not an artist, so I can't say, but I DID work with one of the nicer ones to get this tutorial made. It was quite the undertaking, but I managed to get bunch of good stuff for you. All free.
Here's what you'll get:
Complete list of supplies needed
What paints to use to bring out the details of your blaster
How to create longer-lasting paint-jobs
How to create longer-lasting paint-jobs
How to seal everything in and protect all your hard work
A growing database of printable stencils to use on your blaster
Here's what you'll learn:
Most people jump to the bottom of the page after reading everything above, yet here you are still scrolling through and reading everything…. so, I guess you want more? That's fine. Here some things you can learn when you click that start now button at the bottom of the page:
CHAPTER 1. Sand Your Blaster
Sand your blaster like it was dragged behind a dune buggy on a hot beach (takes about 15 minutes).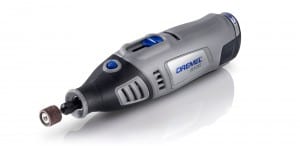 CHAPTER 2. USE DREMEL AND BLAST MARKS ON YOUR NERF GUN
Make it look like it was shot, slashed, and nearly blown up in one of the most intense fiery battles this side of the universe has ever seen (in 20 minutes)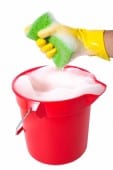 CHAPTER 3. Clean your nerf gun
Clean it like it has putrid alien guts all over it, and the only way to get the smell off is to wash it thoroughly (15 minutes).
CHAPTER 4. Add Prime to Your Nerf Gun
Like a new layer of snow, priming provides a blank canvas for you to build upon.

CHAPTER 5. Add Base Coat to your nerf gun
Just like you have a primary blaster of choice, the base coat is your primary color of choice.
CHAPTER 6. Add Tape to your nerf gun
Like the boundary lines in a video game, tape keeps your colors(the hero) from going rogue.
CHAPTER 7. Add Accent Coat to your nerf gun
Accent colors turn a plain black blaster into an eye grabbing, multi-dimensional work of art.
CHAPTER 8. Misting your nerf gun
Misting can bring a pixelated appearance to a real-life prop, further enhancing the idea that it came out of a video game. It also can also make your blaster look like it was casted from the toughest metals in the known universe.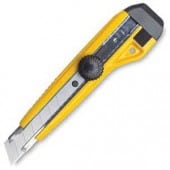 CHAPTER 9. Use Stencils on your nerf gun
Pick, print, cover, cut, then paint your stencil on to give your blaster a more authentic look. Stencils are a great tool for upgrading your paint job to a professional level.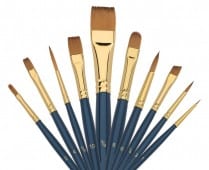 CHAPTER 10. Add Details to your nerf gun
Detailing gives your blaster a weathered, 3 dimensional look. If you want it to look like it's been dragged through the dirt, or seen any real action then this is a step you won't want to skip.
CHAPTER 11. Protect your nerf gun with a clear coat
Can you believe you've made it this far? There's just one last thing for you to do, and it's probably the easiest of all the steps.
Finally, here are additional resources you'll find in this in-depth tutorial:
Complete Supplies Cheat Sheet
Perhaps the most confusing part about painting a blaster is not knowing what spray paint or acrylic paints to use for the best results. Fortunately, you are in luck, because inside you will find a complete supplies cheat sheet full of everything you need to paint your blaster.
This cheat sheet is downloadable and comes in the form of a pdf file. You can open it with the free program Adobe Acrobat Reader. Most web browsers like Google Chrome or Firefox will also let you easily view this document.
Quick & Easy Print-Ready Stencils
Making an awesome stencil is easy when you know how! You'll not only learn how to make a stencil, but you'll also get access to 14 different flame stencils to cut out and use as your own.
The 14 stencils are also downloadable, and come together in one png image. This image can be opened in most (if not all) image editors out there, including the free microsoft Paint most computers come with. A helpful tutorial will walk you through printing it out and using it.
Ready to get started?